WASHINGTON DC –
In an unfortunate case of a chronic medical condition shaping US domestic policy, an ill-timed bone spur attack has thwarted President Trump's pursuit of gun legislation to save the children of our nation's schools.
"Oh boy, these are some bad ones," the president said. "Really bad – I mean these are terrible bone spurs. A normal person could not handle what I'm going thru. No way," said the president, as he walked to his golf cart after a putt on the 14th green of Trump National Golf Course outside Philadelphia.
Bone Spurs Long A Thorn In President's Side
Already responsible for derailing the president's plans of becoming a war hero in Vietnam during the 1960s, the attack of bone spurs this week, when the children of the nation so desperately needed him, was especially painful.
"It starts at the heel and it just radiates up," he said. "It's like a ball of fire coming up your leg. Like a roaring ball of fire. Your average person could not stand it – but I have a very high pain threshold which is why I am still able to hold a golf club."
Effects On The President's Hand
The president said the bone spurs, a bony growth which causes pain when it presses or rubs on soft tissues, make it impossible for him to hold a pen.
"The weird thing is, I can hold a golf club, but when I try to pick up a pen the pain is unbearable," the president said. "There's no way I could sign my name which would mean that the legislation would never become law. And I just think it would be cruel to let legislation go thru the congress and then I couldn't sign it. It would be too cruel to the children. So, it's better that it just not pass."
Bone Spurs: A Sordid History In The Nation's Capitol
Although the condition has never before prevented the passage of legislation, there have been some notable bone spur attacks that shaped our nation.
Benedict Arnold blamed bone spurs for his defection to the British Army, saying that General Washington made him stand all the time, while the British allowed him to give orders from a rock.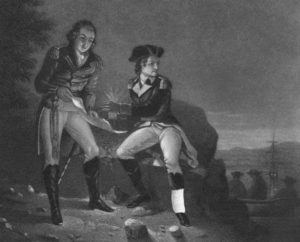 Before Aaron Burr gunned down Alexander Hamilton in a duel, he also complained bitterly of bone spurs. His treasonous plot to conquer parts of Mexico for himself was due in part to a misguided notion that bone spurs healed better in a desert climate.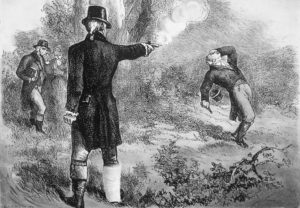 Legislation Unlikely Once Bone Spurs Heal
Although President Trump believes his bone spurs will heal in time, the window to pass meaningful gun reform will likely be closed.
"It's unfortunate, but until I can hold a pen, there's no point in passing gun reform. And you can't drag these things on forever, so the schools will have to fend for themselves."
"Washington can't fix all their problems," the President said. "And besides, it's not like they are helping me with my bone spurs, are they?"

makeamericathebest.com
Your Trusted Source for Faux News.