BROOKLYN, NY –
A Brooklyn man mulling over the closure of the factory that makes the famous "Neccos" candy, a favorite for generations of Americans, became convinced today he can save the wafer thin treat; however, to do it will require extraordinary measures never before used in the confectionery industry.
"It's pretty extreme," said John Malgartsen who lives in a garden apartment near the southern edge of Park Slope. "I mean, I'm not sure I can divulge everything involved, since the technical legalities of phase D are highly questionable, but I'm 90% sure if executed, it would preserve the supply of Necco candy into the 22nd century and beyond."
Phases A1 Thru C4 A Cake Walk
Claiming he could practically sleepwalk thru the early stages of the plan, Mr. Malgartsen was toying with the idea of putting it into action in the morning.
"I was in a glee club in college that loved these candies, and I happen to have the email addresses of several members who are quite wealthy now. They'd definitely be in to keep the factory going for awhile."
However, for Mr. Malgartsen, continuing production of the candy would only be the beginning.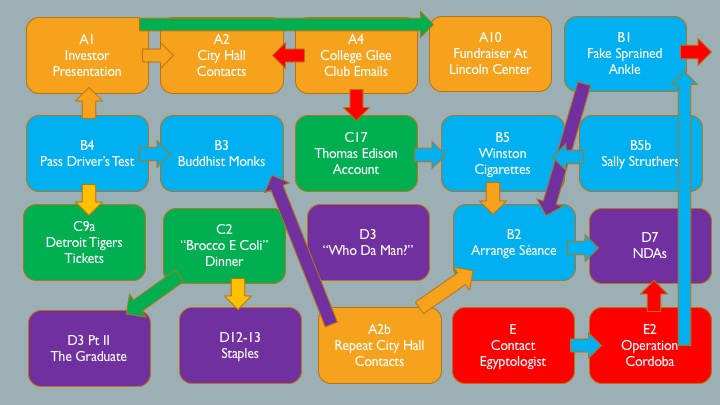 "It would be pointless to produce the candy for a few years, without simultaneously creating new demand for it that would last far into the future," Mr. Malgartsen stated.
"I would only do this if it was going to be a permanent solution."
International Connections
After shoring up the supply chain, Phase 2 would involve enlisting a network of candy makers around the globe. "My team would cement brand recognition city by city, and country by country, until every human on earth would know the name 'Necco'. It would be like Nike, only much, much bigger. Like Nikko."
"Think Kleenex. Or Post-It Notes. Or Christianity."
Tom Across The Hall Very Positive
The plan was warmly received by Tom Bramfords who listened to a rough outline as he watched the second season of "The Walking Dead" with Mr. Malgartsen during their weekly Tuesday afternoon Netflix session.
"Tom is the delivery driver for Frito Lay Brands on the Upper West Side, so he knows a thing or two about snacks. And he was very enthused. I gave him enough detail for him to be able to make an informed judgment, and he said this sounded like a no brainer. He is 100% on board."
Wife Just Arrived Home
At press time, the 327 point plan to save Neccos was under review by Mr. Malgartsen's wife, who had just come home after picking up their 6-year old son at her mothers, dropping off the dog at the vet, and was now cleaning a sink full of dirty dishes.
Mr. Malgartsen rated the chances of moving forward as a "plus 2" on a scale of 0 to 100, with "100" being the approval of start-up costs for his idea, and "zero" being a new round of questioning about why the hell he hadn't been out looking for a job today.

makeamericathebest.com
Your Trusted Source for Faux News.