WASHINGTON DC –
According to some late night tweets from the @POTUS account, President Donald Trump has dismissed the entire White House staff, stating that he will run the executive branch entirely by himself.
The White House staff, comprising 1,800 full time employees who take care of everything from grooming the lawn to communications with the various branches of the federal bureaucracy, were apparently fired en masse overnight. A tweet appeared at 2:01 AM this morning: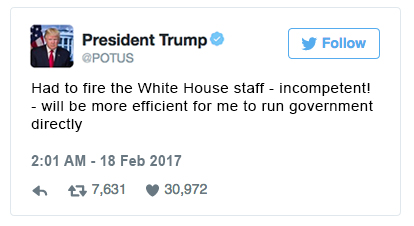 A follow-up tweet appeared an hour later: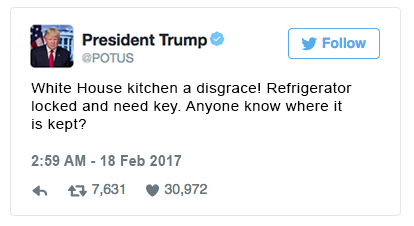 Although no one was available for comment due to the late hour, a series of tweets throughout the night chronicled the President's assumption of direct control of the federal government: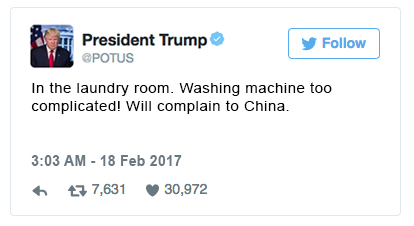 And 42 minutes later: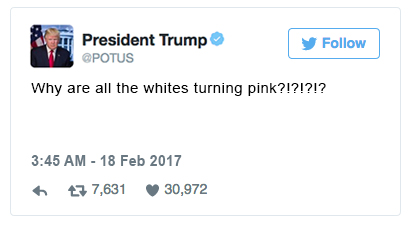 The President then moved on to the Oval Office: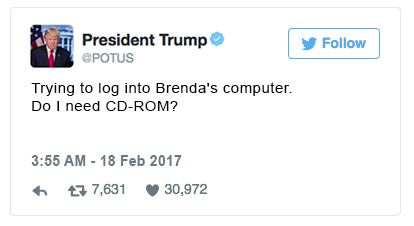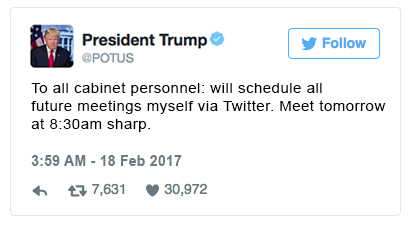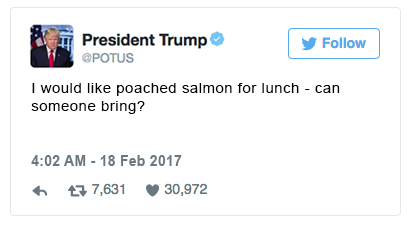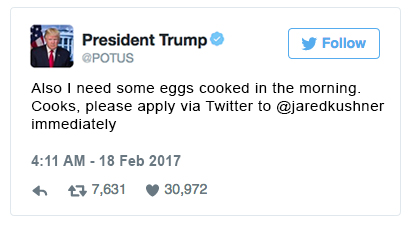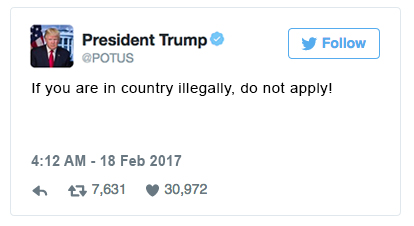 Awhile later, the President followed up with a clarification: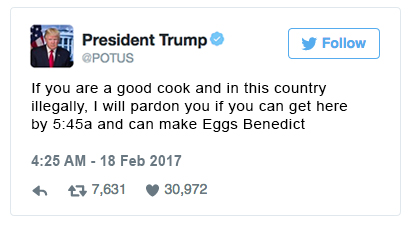 At 4:30am a final tweet appeared, apparently putting in place the President's strategy moving forward.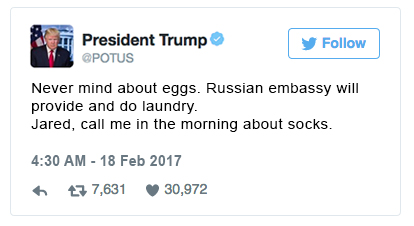 makeamericathebest.com
Your Trusted Source for Faux News