WASHINGTON DC –
In a bid to right the struggling American economy, the US Treasury announced this week that a new currency called "America First Bucks" has been declared the official monetary unit of the United States of America by order of the President Donald Trump.
The president announced the new currency, which will be available in 1, 5, 15, 25 and 65 buck denominations, on the steps of the US Patent Office Building this morning.
New Currency Effective Immediately
Speaking under a large banner depicting an image of the new bill, President Trump declared the currency will be a tremendous success.
"The new America First Bucks will be bigger and better than the old dollar – in every way. People are going to be crazy for them," the President said.
"I've spoken with President Xi of China, and he said he thinks America First Bucks look very impressive. All the world leaders I've shown them to said they will stimulate retail like you wouldn't believe, and the American economy will be stronger than ever."
Unconventional Rollout
The new bills are being introduced by hundreds of White House employees who have been dispatched to shopping mall parking lots across the country to exchange them for dollars.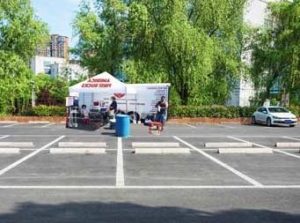 "Sarah Sanders gave me 200 America First Bucks at the entrance to the mall," said Tina Welchire of Albertville, Minnesota. "I went in to a store thinking that I could spend them just like dollars but the manager called the police when I tried to use them at the register."
"They are a little bigger than the old bills, which makes them kind of stand out," said Ms. Welchire. "Also, the ink came off on my hands, and it doesn't seem to be washing off. But other than that, they seem fine."
Financial Markets Thrown Into Turmoil
While banks around the world grappled with the news that trillions of US dollars now needed to be exchanged for America First Bucks, riots broke out on trading floors in New York, Hong Kong, Tokyo and London as investors desperately tried to dump equities in US companies.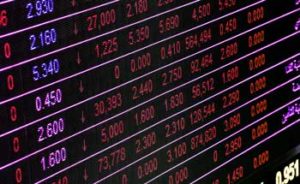 "The price of gold has gone up 4,000 percent in the last 15 minutes," said hedge fund manager Mort Somersgill of The Plutarch Fund. "Global wealth is at roughly 45% of what it was yesterday at this time. I just spoke to a banker in Europe who is advising clients to move all their assets to the Caymen islands immediately."
Said a leading economic forecaster on Wall Street: "with the international banking system in complete free fall, a worldwide depression will be almost unavoidable at this point. We anticipate three to five years before the markets will recover, if ever, from this announcement by the administration."
Discounts At Trump Hotel Properties
Meanwhile, the White House announced that guests who paid with America First Bucks at Trump properties will receive a discount off their bill.
"Trump Hotels and Resorts are among the best in the world," said the president, "and to celebrate the release of America First Bucks, we are giving an unheard of 15% savings at all our properties."
"We are also giving away these tiny replicas of the original Trump tower which is sure to be a collector's item to the first ten people who spend 100 America First Bucks in our gift shops. America First Bucks will be the best currency ever in history."
In response to frantic questions from major news outlets around the world, the White House released a statement:
While a period of adjustment is to be expected with the introduction of a new currency, America First Bucks will be an important part of making the American economy great again. During the transition, US citizens are encouraged to use whichever bills make the most sense for them on a case by case basis.

makeamericathebest.com
Your Trusted Source for Faux News.

Background image created by Evening_tao – Freepik.com