PAOLO ALTO, CA –
There are many reasons for people to be excited about new technologies in the years to come, but animals, too, have a lot to look forward to: for instance, dogs chasing other dogs in driverless cars.
The new autonomous vehicles being developed by car manufacturers will finally give dogs the ability to chase dogs in other cars, something they have never been able to do while humans had the steering wheel.
New Era For Dogs
Since the days of the caveman, dogs have been dependent on humans to do any task that required the use of opposable thumbs.
But the new driverless technology opens up a whole world of possibilities for man's best friend. For example, it may be possible to train your dog to fetch something from your office, deliver a bottle of wine, or drop off your dry cleaning.
This new mobility for dogs will give them more ways than ever to endear themselves to humans.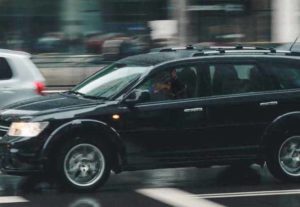 May Reach Speeds Of 140 MPH
Canines have a high tolerance for speed, and since there are no uniform federal regulations governing autonomous vehicles, dogs in states like Montana will likely drive at speeds well beyond what humans would feel safe driving.
"We were surprised at how fast dogs were comfortable traveling in a motorized vehicle when they had total control," said Dernham Fleetwood at the Autonomous Vehicle Proving Grounds outside Salt Lake City.
"When we put a labrador retriever named Daniel into the first car, he immediately accelerated up to maximum speed and began doing tight circles as if he was chasing his tail. It was quite exciting."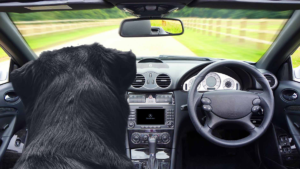 In fact, in early tests, some dogs seem to have no limit as to how fast they will drive a car in order to try and catch another dog's car.
Tests On City Streets: The Next Step
Real world road tests with dogs in driverless cars should begin this winter in a handful of American cities.
"Thankfully, as inventors and manufacturers of this technology," said Mr. Fleetwood, "we're not liable for any accidents on the road – that will become an insurance problem for the consumer. So, we're excited to see what happens when we turn these guys loose on city streets."
"Especially this little, guy," he said as he scratched behind the ears of a pomeranian he was holding. "He can't even see where he's going."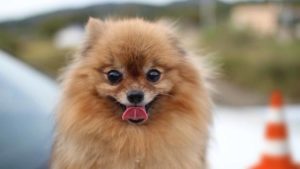 makeamericathebest.com
Your Trusted Source for Faux News